It's Fall, y'all!!!  That means a change in our fashion choices! Some dictated by just the thrill of the season change and not necessarily the temperatures.  However, as much as mother nature has really only teased us with any cool temps, we have happily brought out our leggings and  are feeling the love!!! We love them!!!!! Yes, we do!
You know that we  also love education so we thought we would give a little history behind the leggings!!  Far from being new arrivals in the fashion world, these babies have been around since the 13th century where they were worn by men as the separate hose with their pants or knickers!   Who knew!!!
Not to be outdone, the Native Americans also had a part in the history of the leggings with  their separate leggings of buckskin leather.  French fur trappers, mountain men, and the cowboys also had their own version of leggings that they wore!!!
Finally, women started feeling the legging love in the 19th century with their pantalettes.  Isn't that a pretty word?  They wore them under their crinolines. So many layers!!!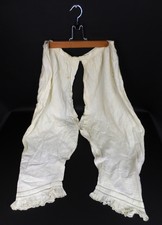 Another version of the legging emerged in the 1960's when women began wearing them as a tight pant similar to the capri pant! Maybe you have heard of  them refereed to as the cigarette pants!
Obviously,  leggings have been around in some shape or form for a long time! That being said, what a controversy there is about this simple item of clothing.   What in the world can be complicated about that? Right?
The common debate surrounding our beloved leggings is centered around how they are worn and what they are worn with.
We thought that we would offer a few of our do's and don't's with you tonight!
It's a common thing that people confuse pants for leggings. So let's start by clearing that up and talking about some of the DON'TS for our beloved leggings.
Don't expose your crotch. Whatever you are pairing with you leggings should be long enough to cover your crotch area completely. I'm sure your friends love you, but they don't love you that much! Leggings show every nook and cranny of what they touch. There is nothing left to the imagination if you can see it in leggings, so please ladies, cover your private parts!
Don't wear see through leggings. Some leggings are made of material that you can see through. What if you pair yours with a chiffon top that is see through, and  then your leggings are see through. That's a lose/lose situation!! We have even seen some women wear no underwear with leggings and then you can see through them. Talk about a shocking discovery! HELLO!
Don't do tight on tight. If you are wearing leggings, put a loose top or dress on top. You don't want a tight dress clinging to your leggings, that's not fun for anyone!
Don't throw a tshirt on and call it a day. Leggings need more than just a tshirt, unless you are going to the gym, and in that case, you need leggings specific to working out. Most daily leggings can not  withstand the grind of the gym, they aren't made for it, and they will wear out quickly. Not to mention leggings made for working out have synthetic fibers which help keep the muscles warm and cool you off.
Do style yours with a tunic top or sweater! We are also styling ours with a dress that may be too short alone, but when leggings are added, it's a just right combination.
Do wear suede or leather leggings this winter! Everyone needs to invest in a good pair of textured leggings like leather to keep that edgy fashionable flare going while still having the comfort of a legging.
Do get yourself some fleece on the inside high quality leggings that can keep you warm in the really chilly months. We've all had the cotton pair that is thin but oh so comfortable, but what about when its freezing outside and you want to wear them. There are some super thick leggings with fleece on the inside that keep you warm and cozy.
Do layer layer layer!! A fantastic look with leggings is a layered look. If you pair your leggings with a longer top put a longer jacket or vest on top to create layers. Also, make sure if you have layered with a blazer, the shirt under it has length in case you want to remove the blazer.
So, off to the royal ball….. we mean everyday life with our leggings in tow. We hope this has been an enlightening information session on how to wear those cute leggings this winter! Happy Styling!